Here's some stats for you related to my 1st income report for September
Free Apps – AdMob
This month my AdMob are at a couple of dollars. This is actually better than it looks, because these earnings are for a 2 week period, not a full month!
I didn't release many aps or updates during this time, so it's nice to see the revenue keeping reasonably steady towards the end of the month. This month's AdMob revenue for all apps was $15.62.
I made 2 aps witch are Air horn and Cracked Screen
SlideME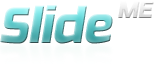 This month I also Released Air horn and Cracked Screen to SlideMe. This is an alternative "app store" (if you want to call it that), compared to the Android Market. This website doesn't really offer any kind of reporting for developers, so I don't have a chart. So far, my aps has 608 total downloads from SlideME. That's quite decent, considering that it's a third-party website with a much smaller user base than the Android Market. It's about 20% of my Android Market downloads, and I'm pretty sure the total number of SlideME users is much less than a quarter of all Android users.
I would love to see SlideME get some decent developer reports though. At present I just find it difficult to navigate through the admin interface, and there's no real way of tracking how well your app is doing.